Northumberland Vacant Land Real Estate
RE/MAX Eastern Realty Inc. Brokerage - Havelock
0 drummond line
Otonabee Ontario, Canada
|peterborough| stunning 70+ acre parcel with two large ponds and extensive highway 7 exposure. this location combines the features of a serene, rural property within minutes of highway 115 and downtown peterborough, and a 1 hour drive to the g.t.a. this property has the proximity to the big city and the potential developmental diversity that make it an ideal investment opportunity....
More Property Details
Bowes & Cocks Limited Brokerage - Lakefield
pts 1,2,3 graham island
Trent Hills Ontario, Canada
Trent River
rare opportunity to own 2 entire islands and a main land strip which includes all of graham island on the trent river and the trent severn waterway. graham island has over 3700 feet of waterfront and many towering trees and is 18 acres in size. the ultimate in privacy. several great building sites and all exposures available. it has its own vernal pond and one side has wetland and all kinds of wildlife. the other side of the island has some excellent swimming with clean waterfront. fantastic views of the trent river from all sides. also includes a large main...
More Property Details
Bowes & Cocks Limited Brokerage - Lakefield
n/a riverview dr
Trent Hills Ontario, Canada
Trent River
75 acres of land to build your dream home with a dock on the trent river. put the house in the woods and find 3 different access lots to the water. one 20 feet strip has excellent docking and drive to access. fantastic rolling hills and mix of woods even has an older barn in one corner. municipal road, in area of year round homes on four roads. includes roll # 143522904004302, 143522904004305 (10.45 acres)and 143522904664303 value package to have privacy and full access to the trent severn waterway ...
More Property Details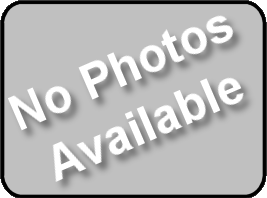 Royal Service Real Estate Inc., Brokerage*
16 metcalf st
Clarington Ontario, Canada
.50-1.99 Acres
(legal descriotion cont'd) gold st. closed, now rp10r2108 part 1. beautiful 1.16 acre building lot located in the bond head area. walking distance to the port of newcastle. easy access to the 401, and the waterfront trail. area of fine homes. now's the chance to build your dream home! build a lifestyle! lot levies, except for the school board portion, have been paid. the school board portion is approximately $1,114.00...
More Property Details
Royal LePage ProAlliance Realty Brokerage - Brighton
1022 richmond st
Brighton Ontario, Canada
here is a lovely rural hide-away of approximately 96 acres with rolling hills, forests and sand dunes. there is a small creek, a tributary of cold creek, located at the bottom of a valley of mature mixed woods. there are approximately 30 acres of good light farmland, currently in hay. any consideration for a severance will require buyer to use due diligence. no survey available. this is great place to come to build your dream home and relax with nature as your neighbour....
More Property Details
Royal Lepage Frank Real Estate Brokerage - Buckhorn
2552 birds hill lane
Buckhorn Ontario, Canada
Lower Buckhorn Lake
this lot has many of the features you`re looking for... a panoramic open lake view, deep water off the dock, a boathouse and a dock (both in need of repairs). there`s also a well and a septic system (septic was installed in 2011 but never used as a storm destroyed the old cottage). if you`re looking to build, this lot gives you a major step up from other lots!...
More Property Details
RE/MAX Quinte Ltd. Brokerage - Bloomfield
con 3 pt lt 26 lt 27 freds dr
Madoc Ontario, Canada
350 acres! something wonderful...you may have always dreamed about owning a little heaven on earth...well here it is! nature lovers, this land has just about every terrain there is, flat lands, rugged hills, ponds-and plenty of hardwood, softwood trees-not to mention the large variety of wildlife-from bears to beavers! super for hunters, photographers or maybe you`re a person who just wants to escape from a busy life-there is an old cabin in need of repair, just to keep off the rain or sun. this large parcel is now being offered for sale-you could be the new owner of this `paradise`....
More Property Details
Royal LePage ProAlliance Realty Brokerage - Campbellford
pt lt 8 & 9 kelleher rd
Campbellford Ontario, Canada
350` trent shoreline, 12 miles lock-free boating. spectacular views of the bay. ideal building sites, high & dry. quiet dead-end municipal road with public boat just a short walk away. hst applicable (sales representatives are related to seller - listing is subject to first right of refusal). sign on....
More Property Details
Royal LePage ProAlliance Realty Brokerage - Brighton
vacant lot smith st
Brighton Ontario, Canada
RE/MAX Eastern Realty Inc. Brokerage - Havelock
20 fire route 6a
Havelock Ontario, Canada
Crowe River
havelock| beautiful 27 acre property with 675 feet frontage on the crowe river that leads into crowe lake from belmont lake (no access to belmont but you can take a small boat to crowe lake). mostly treed property, nice view, tons of room to play and a small cabin! property fronts on the municipally maintained county road 48 and the privately owned fire route 6 and 6a runs along the south lot line (cost of maintenance is shared.) only 5 minutes to the general store in cordova, or 10 minutes to havelock, 40 minutes to peterborough and less than 2...
More Property Details
The above information is believed to be accurate but is not warranted.