Royal LePage Brings More to the Wearing Parrott Team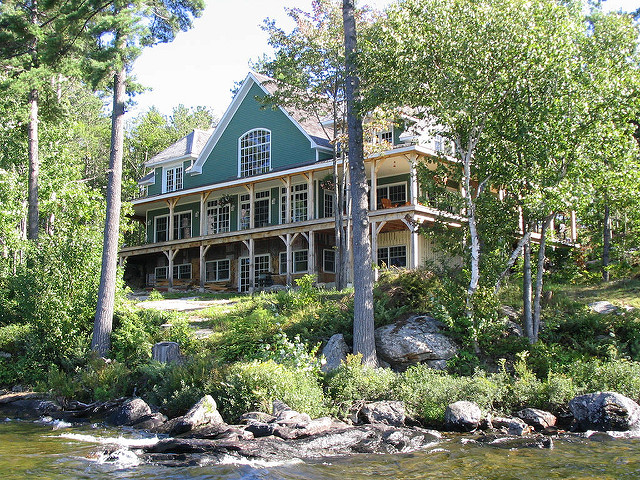 As Realtors® it is important for us to work with trusted partners in the real estate industry. We do this to better help our clients find the homes they are looking for, or to benefit from a great experience when selling their property. Our affiliation of greatest significance is with the most well-known and respected real estate brands in Ontario, and across Canada, ROYAL LePAGE. With over
100 years experience
helping people with buying and selling homes, Royal LePage does more than just business. Their approach to community support shines with their own charitable organization,
The Shelter Foundation
, which is dedicated toward helping women's shelters as well as violence prevention and education programs across the country. To give more insight into what Royal Le Page has accomplished, listed below are some highlights about this integral partner of ours.
Royal LePage is the
top industry leader
in more than 96 markets across Canada, including Ontario. With over 16,000 affiliated Realtors®, the company has doubled in size and tripled in revenue since 2002. Royal LePage is a truly
Canadian company
, run 100% in Canada, by Canadians, no outsourcing here. The long-lived heritage of 100 years of success shows in the $40 billion of transactional volume that was reported in 2014, making Royal LePage the #1 influential company in residential real estate.
Royal LePage has also changed with the times,
embracing the digital age
of social media and marketing. With over 1 billion media impressions in 2014, Royal LePage is more active online, by 122.5% more than its closest competitor. Realtors, such as the Wearing Parrott Team, benefit from the connections we have with Royal LePage when it comes to providing a
quality online experience
. This is readily seen with an average of 3 million visitors to
royallepage.ca
, the main website. With 7 social media channels, Royal LePage understands what it takes to make connections in the digital world. As of the end of 2015, over 10,000 likes on Facebook, followers on Linkedin, and more than 14,000 Twitter followers.
As mentioned before, Royal LePage knows the importance of giving back. Creating a successful business and being an industry leader includes providing continued community support. The Royal LePage
culture of giving back
through The Shelter Foundation has risen over
$20 million.
We are proud to be affiliated with Royal LePage, and as we benefit from our connections with this company, so to do our clients. When you are ready to buy or sell property in the Huntsville or the Muskoka region, the
Wearing Parrott Team
is the
team you can trust
. We put our expertise in real estate, and our knowledge of the area to work for you.
Get the most out of your move
, contact Rick and Sandra today by phone: 705-788-3535 or by email at
Info@WearingParrottTeam.com
.
Photo Attribution:
https://www.flickr.com/photos/sookie/39230147