June Events In & Around Huntsville & Muskoka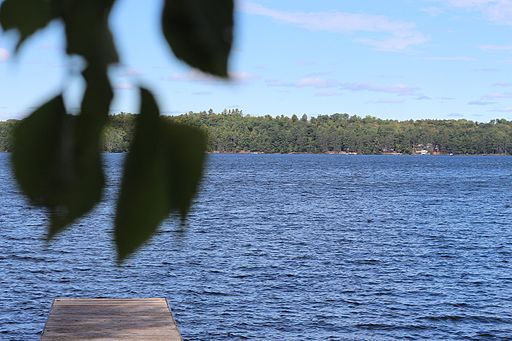 Summer is just around the corner, and that means the start of the peak busy season for Huntsville and the Muskoka region. Whether you are looking for family friendly events or incredible arts and cultural happenings, June in Huntsville is full of incredible ways to get your summer started, including some amazing competitions and races. With so much going on, it can be hard to choose just what to do. Listed below are some ideas to help you plan your June activities.
Get June started with the
Reel Paddling Film Festival
coming up
Friday June 3rd
at the
Algonquin Theatre
in Huntsville. 2016 marks the
11th year
of this incredible visual feast for the senses. Explore and experience the world's greatest water routes on river raft, canoe or kayak, all while staying dry in the theatre. Tickets are just
$16.00
and the Festival begins at 7:30 pm, with the doors opening at 6:30 pm.
22 short films
from around the world are ready to inspire your next white water adventure.
Head over to
Port Sydney
for a fun family day with the entire village
. Saturday, June 4th
marks the
17th Annual Village-Wide Yard Sale
, taking place all around Port Sydney. More than just a yard sale, there's food to be enjoyed to at the
Lions' Club Breakfast BBQ
, or coffee and sweet treats at
church bake sales
. If that is not enough, be sure to check out the feature attraction of the yard sale, the "
Trunk Sale" and Chamber BBQ
being held at
Mary Lake Beach
, where you will find over 50 vendors ready to sell their goods.
If you love to fish and supporting the incredible charitable works of the
Huntsville Fire Department
, be sure to register for the upcoming
Huntsville Pike Challenge
set for
Sunday, June 5th
at the
Huntsville Town Docks
. There are cash prizes to be had for the top teams, biggest fish, and more.
This day long fishing tournament is an annual fundraiser to help the Huntsville Fire Department Association, which uses the funds to promote safety education and support our community members in need.
What do running, live music, and charitable good works have in common? The annual Muskoka
Band on the Run Half Marathon and Musical Festival
is the answer. Join the
Lake of Bays fire fighters
as they run in full gear to help raise funds in support of
Habitat for Humanity's Ontario Gateway North location.
Beginning in downtown Huntsville on
Saturday, June 11th
, this half marathon is like no other with
live music
along the way and after the race, including a performance by
The
Jim Cuddy Band
, and more. A kid's race is first up at
8:00 AM
, followed by not only the half marathon, but also a
5k run/walk and a 10k run
as well.
Another way to challenge yourself is during the
TriMuskoka Event
coming up on Sunday,
June 26th
at the
Canada Summit Centre
in Huntsville. This is more than just a race, it is a day of events centred around challenging yourself, your friends, and family toward a
healthier lifestyle
. The
Short Course Triathlon Championship
is an ideal way to show off how far you have come, if you have been focused on running as a way to be healthy and fit. If you are not marathon ready though, how about the
Try-a-Tri
portion of the event? This is a great chance to check out a shortened version of a triathlon with a
400 metre swim, 10 km bike ride, and a 2.5 km run
. The ultimate goal of the TriMuskoka Event is to give everyone a chance to push themselves a bit further and enjoy a great community experience too.
Whatever your plans may be for the month of June, we hope you enjoy all the various ways you can make community connections Muskoka has to offer. If you are ready to buy or sell a property in the Huntsville or the Muskoka region, the
Wearing & Parrott Team
is the
team you can trust
. They put their expertise in real estate, and their knowledge of the area to work for you.
Get the most out of your move
, contact Rick and Sandra today by phone: 705-788-3535 or by email at
Info@WearingParrottTeam.com
Photo Attibution:
By Maestroso simplo (Own work) [CC BY-SA 4.0 (http://creativecommons.org/licenses/by-sa/4.0)], via Wikimedia Commons