If you have been in the Huntsville and Muskoka region over the last several years, you know about the increase in flooding we have seen, including the
2013 Huntsville flood
which displaced many residents and businesses. We have been witness to more annual flooding of late, and as a result, our community is better prepared, which is always a plus. Many homes and buildings have been raised, we have updated flood zone maps and information available and are overall better prepared for rising water. Our Fire Department thinks so too. In a recent announcement by
Huntsville/Lake of Bays Fire Prevention Officer
to the Huntsville Council, there will be changes in when the emergency response teams are called out to assist with flooding.
It has been determined the
emergency response control group
will not be called out unless water
levels rise to 190 cms
, or a flow rate of 190 cubic meters per second. Until now the level used to initiate a response was 90. This change has been put in place to provide a
new normal response measurement
to reflect the way the region has been changing with seasonal water rises occurring more often, alongside our better preparedness as a community overall.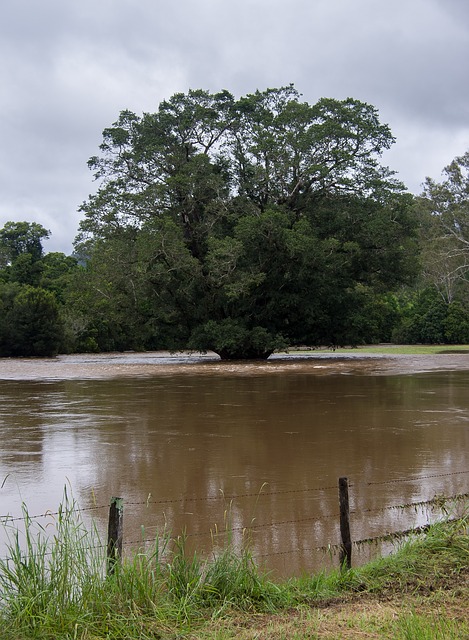 The Huntsville/Lake of Bays Fire Department has assured that all other
monitoring and reporting
of rising water in the region will
remain the same
. The
Town of Huntsville
keeps conditions updated on their website so you can be in the know, not only as water levels may change, but also with the latest in
assistance programs
and
resources
too. You can keep up-to-date with the current
Water Condition Report
, find where to stock up on
sandbags
if they are needed, and learn about
power outages or road closures
. There are a number of great resources available from the Town website as well, including information on emergency preparedness and water safety.
If you currently own a home in Huntsville, now is a great time to go over your
flood preparation check list
, and stock up on
emergency supplies
. If you are looking to buy a home in the area, it is a good idea to
inquire about any prevention steps
taken to prepare a home against flooding. When you are ready to buy or sell property in the Huntsville or the Muskoka region, the
Wearing & Parrott Team
is the
team you can trust
. We put our expertise in real estate, and our knowledge of the area, to work for you.
Get the most out of your move;
contact Rick and Sandra today by phone: 705-788-3535 or by email at
Info@WearingParrottTeam.com