Confessions of a Fairy's Daughter - A Huntsville Festival of the Arts Play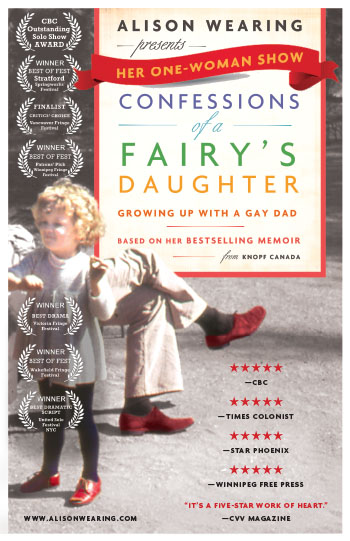 Summer in Huntsville always comes with incredible entertainment, and this season is no exception. The
Huntsville Festival of the Arts
has a wide range of performance experiences waiting for you this summer. Our region has long been a premier location for award-winning music and theatre, and the Rick Wearing & Sandra Parrott Team is proud to be among the sponsors supporting the Festival. This year is extra special for us as we have a close tie to one of the playwright/performers whom are scheduled this season.
Confessions of a Fairy's Daughter
was written by, and will be performed by Alison Wearing, Rick's cousin. This is a play not to be missed!
Confessions of a Fairy's Daughter is an award nominated memoir turned
national best seller
, as well as a one-woman play. Alison has been performing the play across North America, winning awards all along the way. Awards include four Canadian Fringe Festival
Best of Fest
honors,
Best Dramatic Script
at United Solo Festival in New York city, and a CBC
Outstanding Solo Show
award. Both audiences and judges alike have embraced this witty, insightful, dramatic and humorous play, and now Huntsville audiences can as well. Tickets are still available through the
Huntsville Festival of the Arts
for the
July 8th
performance coming up at the Algonquin Theatre.
The play itself takes the audience through the memories of a younger Alison who grew up with what she would later discover, was not "just your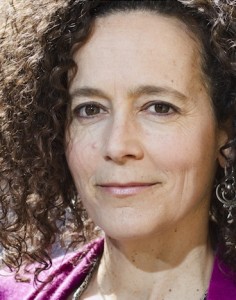 average family." The stories of growing up with a gay father in the 1980s are entertainingly presented with
music, personal photos,
and Alison's
comedic monologue
. She keeps the audience riveted as they explore together what life was like for a 12-year old discovering her father was gay, and what comes to light when looking back over the years.
We are excited to see this one-woman show presented in Huntsville, and know this will be an amazing highlight of the Huntsville Festival of the Arts this year. Don't forget there are also a variety of other shows being performed throughout the summer. We hope you take in some incredible performances this season and join us in
supporting the arts in Huntsville
.
The calibre of the arts scene in Huntsville is one of the many reasons people choose to live in our area. If you are ready to explore a move of your own to this area, the
Wearing & Parrott Team
is here to help with your transition. We put our expertise in real estate, and our knowledge of the area to work for you.
Get the most out of your move
, contact Rick and Sandra today by phone: 705-788-3535 or by email at
Info@WearingParrottTeam.com