Huntsville Touching the Past, Embracing the Future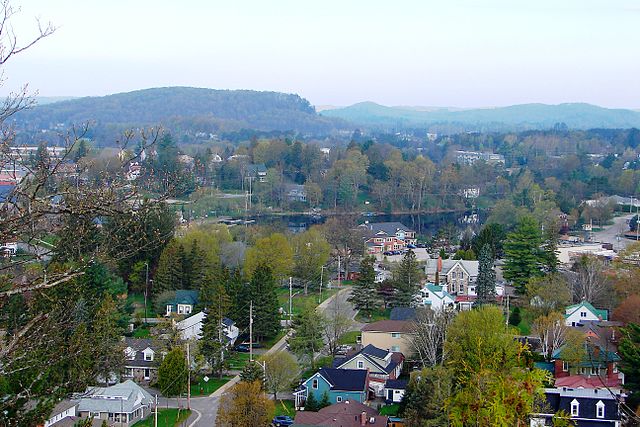 Life in Huntsville is really wonderful. There is so much this area has to offer, and we truly enjoy sharing with you just what makes this place so special. There are many reasons we live here. Beyond the fact that Sandra grew up here, and we have strong family connections, Huntsville is a place full of
natural beauty
which inspires,
cultural heritage
which connects us all, and plenty of
exciting activities
for all ages throughout the year. Huntsville is a community which cares, where people are made to feel welcome.
We are not the only ones who think so highly of this special place we call home. We came across this episode of
Today in America with Terry Bradshaw
, which highlights some of what makes Huntsville so special. While Huntsville and the Muskoka region has long been a sought-after vacation location for many an affluent or famous person, it is also
home to many artists, retirees and families as well
. The ease of access to our beautiful lakes, and having
Algonquin Provincial Park
in our backyard has drawn thousands to this region over the years. We have also played host to big events, such as the G8 World Summit, Canadian National Pond Hockey Championship and the Iron Man competition. These events help the world know about Huntsville, but
what people experience here in Huntsville is what makes them want to stay.
It is often said that the natural beauty here inspires the creative side, making for an ideal location for artistic endeavours. The arts in Huntsville are alive and well with year-round theatrical productions at
The Algonquin Theatre
, and within the various
art galleries and music venues
you can find in our charming downtown district.
Having long been a cottage/resort location, our
connection with the past remains strong
through our architecture as well. Resorts such as Deerhurst have been around for
over 100 years
, providing not only stellar golf courses to enjoy, but also with a look into the past, showcasing what drew people here in the first place being the
natural beauty and serenity
that can be found here. Speaking of the past, have you had a chance to visit the
Muskoka Heritage Place
? As home to the
Muskoka Museum, Pioneer Village and Portage Flyer Steam Train
, you can truly take a step back in time and get a feel for what drew people here in the first place.
Our town motto says it all -
Huntsville touches the past and embraces the future
. From our resort amenities and outdoor recreation, to our love of the arts and sports, there is something for everyone in Huntsville. If you are in the market for a cottage, home or condo in Huntsville or the surrounding area, put the care and expertise of The Rick Wearing & Sandra Parrott Team to work for you. Please call us at
705-788-3535
or email at
info@WearingParrottTeam.com
today!
This information is taken from sources deemed to be reliable. The Wearing-Parrott Team does not guarantee accuracy; we recommend information be validated independently.
Photo Attribution
By P199 - Own work, CC BY-SA 3.0,
https://commons.wikimedia.org/w/index.php?curid=20034143