Muskoka Home Prices Anticipated to Rise in 2017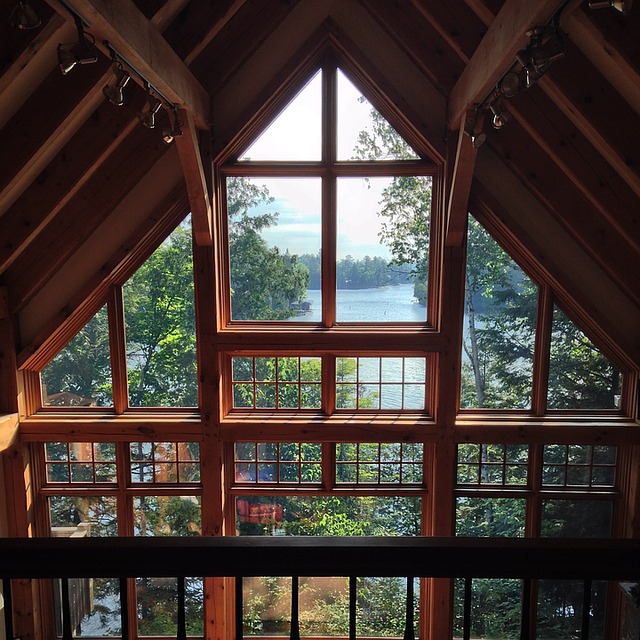 Now that we have left 2016 behind, there is a new year to look forward to. Looking at the latest residential real estate data released by
The Lakelands Association of Realtors®,
2017 is anticipated to bring a continued rise in home prices across the Muskoka Region. Real estate depends much on location, location, location, as we all know. The
Muskoka-Haliburton-Orillia region
, is one location in high demand, and its popularity is expected to continue to grow.
According to the latest market report for the region as a whole, November 2016 saw
record sales
of both waterfront and non-waterfront properties.
Waterfront property
sales in the region hit a new milestone for the month, with
111 sales
. This is the first time there have been
more than 100 waterfront homes sold in November
. In year-to-date comparisons, waterfront property sales went up a record
12.6%,
while non-waterfront sales increased by
11.6%
compared with the year prior. A
total 156 properties
were sold across the region,
3.3%
more than in November, 2015.
While this is great news for anyone selling their cottage or home, buyers can anticipate a bit of a challenge when it comes to finding properties to choose from at the start of the new year. The
increased sales activity
to meet the demand for homes around the Muskoka-Haliburton-Orillia region, has led to a
smaller inventory
of listed properties. This in turn is resulting in higher home prices.
Median home prices for the region
in November went up to
$410,000, or an increase of 0.6%
for waterfront properties, and to
$260,000
for non-waterfront listings,
10.6%
higher than a year ago.
Looking at specific
Muskoka data
,
waterfront properties are more in demand
than non-waterfront homes.
79
cottages were sold in November 2016, compared to
55
the year before. This is a
43.6% increase
in the number of waterfront homes and cottages sold.
Median prices
also went up by
9.3% to $399,000.
Non-waterfront properties
saw a bit of a slowdown, but are still selling well. The numbers reflect more of a
holding pattern
, with
71 u
nits sold for the month, 4 less than the year prior, and median prices went down to
$239,000
, a small drop of
1.6%.

Muskoka-Haliburton-Orillia Median Home Prices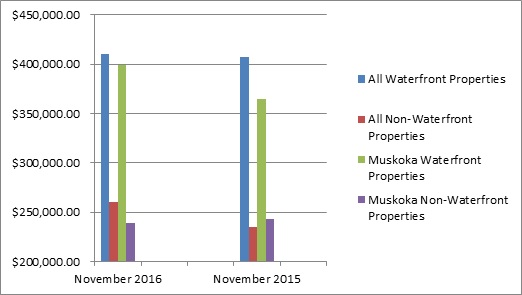 You can also see the demand for homes in the Muskoka-Haliburton-Orillia region when you look at the
average days on the market
. There has been a significant drop in the number of days, down from just over
50 to 35 days
(just over one month) for
non-waterfront homes
. Waterfront properties are moving significantly faster than a year ago, as well. In November 2015, the average days on the market for
waterfront properties
was just over
120 days
. In November 2016, the average number of days
dropped to 70
, almost 2 months quicker.
As real estate in this region continues to be in demand, properties will sell quickly and at higher prices, reflecting a
strong Seller's market
. Buyers can also benefit from a competitive market. When working with a Realtor who
understands the region and what's available
, you have an 'inside partner' who can help you prepare for when you find your ideal property. If you are in the market for a cottage, home or condo in Huntsville,
connect with the care and expertise of the Rick Wearing and Sandra Parrott Team; we're here to work for you.
Please call us
at 705-788-3535
or email at
info@WearingParrottTeam.com
today!
**These are general comments and statistics regarding current market values and conditions. Property values do vary from one property to the next depending on many varied factors. If you would like specific information about the Current Market Value of your Huntsville, Lake of Bays or

Almaguin

properly please do not hesitate to contact us. We would be happy to share our expertise with you! ​
**This information is taken from sources deemed to be reliable. The Wearing Parrott Team does not guarantee accuracy; we recommend information be validated independently.