Town of Huntsville Partners with HAS for Permanent Art Gallery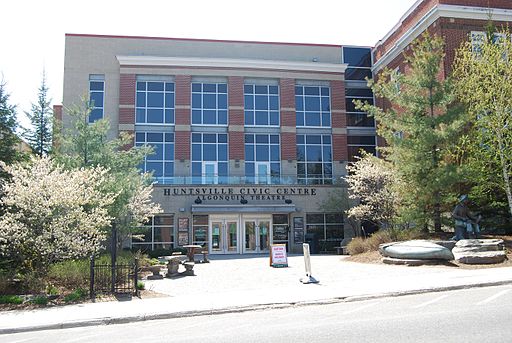 The Town of Huntsville and the Muskoka Region are known for the
amazing artists
who call this area home. The arts are a thriving economic passion here with art based events happening throughout the year. The
Town of Huntsville
has long been a supporter of the arts, and now we have taken it a step further. In a recent
Huntsville Doppler article
, the
Huntsville Art Society's (HAS)
new permanent home was announced.
Partner's Hall
will have local artists on display year round.
Part of the
Algonquin Theatre
, Partners Hall is an
exhibit center
which has already held five
HAS art shows
. The organization needed to find a new place to display local artists' works after The Culture Station was closed. The Town of Huntsville offered Partner's Hall at a discounted rental rate due to the
Huntsville Art Society's
Non-Profit status
. With the new permanent agreement to rent the space, HAS will continue to rent Partner's Hall for less, paying
$2,500
prorated for the year for a total of
9 months of use for 2017
. The Town of Huntsville will also receive a
20% commission on all sales
of art exhibited in the hall. These proceeds are put towards the
public art fund
for Huntsville, making this a win-win for everyone.
The gallery will also be used for two non HAS events this year. The first will be in
March
, for the
YMCA Muskoka for International Women's Day
.
July and August
will feature local artist
Janine Marson
in particular, in honour of the
100th anniversary of Canadian artist Tom Thomson's death
. While HAS artists' works will be on display the rest of the year, other events will also take place at the Partner's Hall, providing a
wonderful venue of art surrounding community events.
With the Town of Huntsville providing a permanent home to the Huntsville Art Society, we will now have a public gallery open year-round. This exciting partnership reflects how
local government and artists come together to support the community
as whole, which is another reason we love living here too. When working with a Realtor who
understands and cares about their community
, you have a valuable, local resource. If you are in the market for a cottage, home or condo in Huntsville, on the water or not,
connect with the care and expertise of the Rick Wearing & Sandra Parrott Team, we're here to work for you.
Please call us at
705-788-3535
or email us at
info@WearingParrottTeam.com
today!
This information is taken from sources deemed to be reliable. The Wearing Parrott Team does not guarantee accuracy; we recommend information be validated independentlyPHOTO 1 Attribution: By Huntsville Ontario [CC BY 2.0 (http://creativecommons.org/licenses/by/2.0)], via Wikimedia Commons