Ontario's Provincial Real Estate Market Expected to Stay Strong!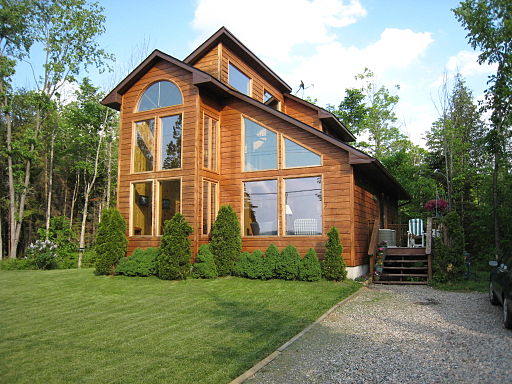 Now that we are into a new year, anyone planning to sell or buy property can benefit from understanding the pulse of the market.
Royal LePage
, Canada's top resource for real estate data, has recently released their
Home Price Survey
for the
4th quarter of 2016
. The latest figures show growing markets across the nation, with
Ontario anticipated to remain a strong front runner for 2017.
2016's year-end figures show some
large disparities in home values between provinces
. The
Greater Vancouver
market for example, has seen significant increases in home values over the last year, as the province with the highest home prices. This market has also lost much of its affordability, which is a major concern for the region. A
modest price adjustment
is expected for the area, which will help realign the market for more sustainable growth.
In
Ontario
, the market is also
strong and prices are rising
, but there are better supporting fundamentals alongside forward momentum for the real estate market to enable this province to keep seeing
significant home appreciation values
, without bursting the market demand. This is due in part to the average home in Ontario being lower compared to Vancouver. Add in the
growing economy
we have been experiencing, demand for homes is expected to enhance the market for the coming year.
Here are a few other key points of interest reported in the Royal LePage 4th Quarter Home Price Survey Report:
Within 53 of the nation's biggest markets, the average price of a single-family home increased 13 % to $558,153 the highest increase in a decade.
Two-storey homes increased by 14.3% to $661,730, and bungalows went up by 12.5% to $481,460.
Royal LePage forecasts home prices in 2017 will increase by 2.8% compared to 2016.
Ontario and British Columbia are the fastest growing provinces, with Ontario anticipated to benefit from U.S. economic changes, and its own growth in employment which grew by 1.2% in 2016.
The Greater Toronto area (GTA) saw an increase in average home prices of 16.1% for all types of property. Ontario's other major housing markets are anticipated to see ongoing price appreciations as well for the coming year.
So how does all this information apply to the Muskoka region? Our home values are increasing alongside the growth which Ontario, and the nation are experiencing. We are seeing an increase in more year-round residents, and a wider range of families with various lifestyles seeking property here. Figures released by the
Lakelands Association of Realtors
show that in December 2016,
median home prices
have indeed gone up
, by
14.4%
for non-lake front homes to
$255,000;
and up by
10.5%
for lake front properties, up to
$490,000.Although general market statistics are helpful to understand how the market is performing, real estate and property values have always been variable from one property to the next. If you would like our expert opinion on the value of your property, please do not hesitate to contact us for a private, without obligation consultation.
At the present time or at some point in the future if you happen to be in the market to sell or buy for a cottage, home or condo in and around the Huntsville area, put the care and expertise of the Rick Wearing & Sandra Parrott Team to work for you. Please call us at
705-788-3535
or email at
info@WearingParrottTeam.com
today!
This information is taken from sources deemed to be reliable. The Wearing Parrott Team does not guarantee accuracy; we recommend information be validated independently