Town of Huntsville Operating & Capital Budget Approved for 2017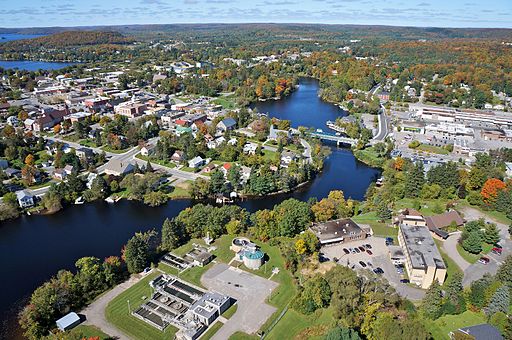 The Town of Huntsville recently released the
approved 2017 Budget Plan
, providing a snapshot report of budget totals, and where the money will be spent. The budget includes a
3.17%
increase in Operating Costs to a total of
$318,241
and a
20.74%
increase in Capital Funds to a total of
$539,823
. The new tax levy amounts will equate in a small residential tax increase of
5.48%.
This means for every
$100,000 of tax-assessed property value
, a homeowner will pay
$362 per year
. Looking at the average home value of
$246,000
in Huntsville, this will equate in a
$50 increase
from the year before.
One major reason for the increase in the overall budget has to do with looking to our future. When taking into account the costs to
maintain and improve existing services
over the coming years, more funds are needed. The majority of the additional funds will go towards our
capital assets
, which include services and resources such as our parks, community centres, fire department, public transit and road maintenance. The latest planning figures suggest we will need
$52,000,000 over the next ten years
to be able to repair, upgrade and replace existing assets; this is equal to
$5,200,000 per year
being needed in capital funding, to remain sustainable in our Huntsville services and resources.
The Town of Huntsville Budget Report includes a detailed list of what homeowners get for their property taxes. As a homeowner, it helps to know just
where your tax dollars are being spent
. Our transportation infrastructure, government administration and community services get the largest share of the funds, with fire and emergency planning, as well as parks and trails close behind.
Based on the average home value of $246,000, here is a quick list of how the 2017 property tax levy will be spent:
Roads/Fleet/Storm Systems (Transportation Infrastructure): $316.80
Governance & Administration: $212.10
Community Services & Leisure Programs: $117.61
Fire & Emergency Planning: $59.39
Parks & Trails: $57.33
Library Services: $51.64
Economic Development/Heritage & Culture: $29.44
Planning & Development: $17.00
By-Law Enforcement: $16.43
Public Transit Services: $7.22
Cemeteries: $5.67
Property taxes can have an impact on overall real estate values in any given market. With a clear understanding of the current tax rates and structures, you can be better prepared during the process, whether you are selling or buying. If you happen to be in the market for a cottage, home or condo in and around the Huntsville area, put the care and expertise of The Rick Wearing & Sandra Parrott Team to work for you. Please call us at
705-788-3535
or email at
info@WearingParrottTeam.com
today!
This information is taken from sources deemed to be reliable. The Wearing Parrott Team does not guarantee accuracy; we recommend information be validated independently.PHOTO ATTRIBUTION:
By Huntsville Ontario [CC BY 2.0 (http://creativecommons.org/licenses/by/2.0)], via Wikimedia Commons