Featured Listing: Treetops on Lake of Bays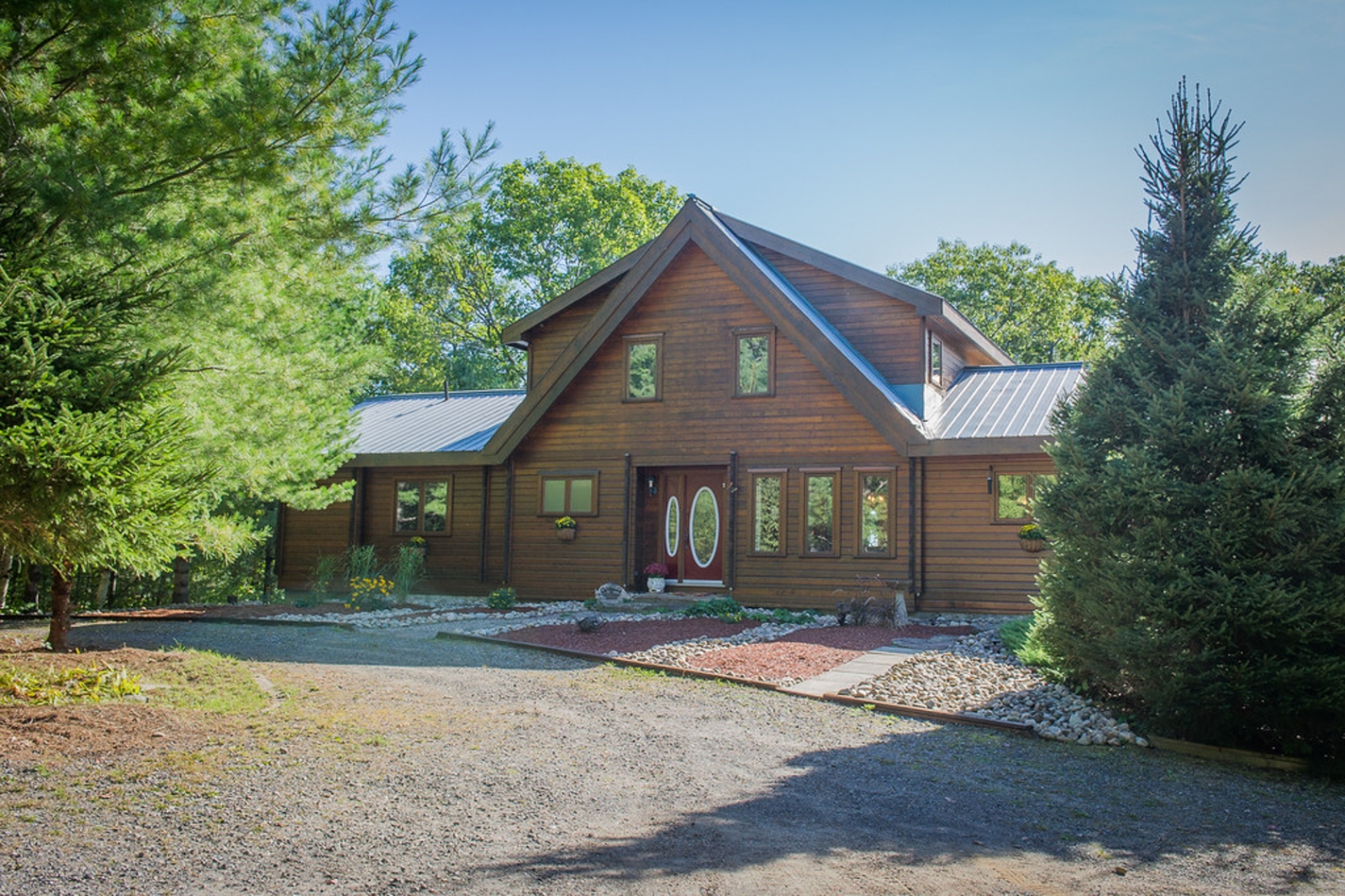 You are immediately awed by the first sight of this magnificent four season R2000 Panabode cottage, custom crafted of
B.C. red cedar that stands in the middle of a clearing. The name `Treetops` is in homage to its location on a ridge overlooking
a spectacular view of Lake of Bays. The property is dominated by granite outcroppings & mixed forest. On one side of this
south east facing beauty, terraced stairs lead to the waterfront while on the other a meandering trail offers an alternative route.
Simple natural landscaping allows Treetops to claim centre stage, until a view of the lake sweeps into view. At the lake, the
290 foot waterfront is a gem of a private, hard packed sandy beach complete with a long sturdy L shaped dock. The interior
is immaculate, timeless & tasteful with cedar clad walls, a soaring cathedral ceiling & windows that flood the home with
sunshine & lake views. Despite its generous size of 4,500 square ft on three levels, the comfortable décor creates a cozy feeling.