The Muskoka River X: A Challenge & Adventure Like No Other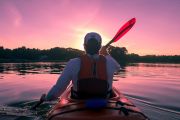 The Muskoka River is the
heart of our region
. Communities, private cottages, public park lands and the forest are all impacted by this mighty tributary through the Muskoka Region. The Muskoka River has long been a lifeline for the region, and
since 2013
, the river has become the centre of excitement and adventure with community and friends, during the
Annual Muskoka River X
, a
premier, award winning Muskoka event.
Many people, residents and visitors alike are drawn to the
wild nature of the Muskoka region
. Our rivers, lakes, forests and hillsides offer beauty and challenges to sporting enthusiasts, recreational hobbyists, professional sportspeople, and just about anyone who enjoys time outdoors, connecting with Mother Nature. It was with a zest of life lived actively and an adventuresome spirit, that the Muskoka River X was begun. This river paddling marathon has brought together hundreds of people from here in Huntsville, and around the world, to challenge themselves and experience the
longest one-day paddle race in the world
.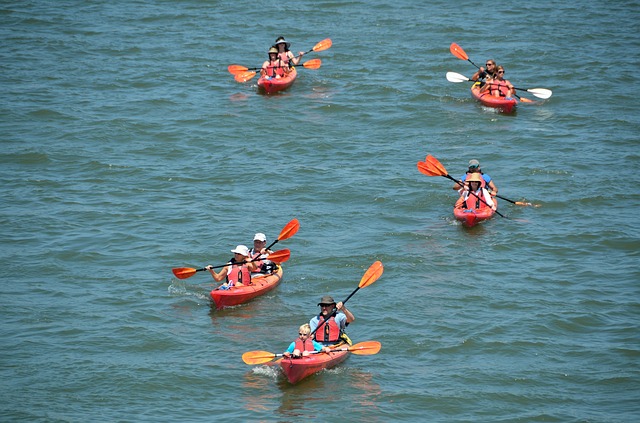 Being held
September 16th- 17th
, the Muskoka River X offers two ways to join in the fun and paddle in canoes, kayaks or standing paddle boards.
The 80 KM Sprint
takes you from Huntsville to Bracebridge, while the
130 KM Classic
brings you full circle on the Muskoka River, from Huntsville to Bracebridge, and back, landing where you began. Participants can paddle
alone or in tandem teams
. If you are looking for a lighter river run, perhaps a day out with the family,
The Sprint
is a great choice; covering
two stages of the course
, it runs on the 16
th
. For those seeking a greater challenge,
The Classic
paddle run goes from the 16
th
- 17
th
, in 24 hours, with
4 stages
completing the course.
Even if you are not one to paddle the Muskoka River, anyone can get in on the fun. This event has grown so well, it is a
community extravaganza
just as the summer tourist season comes to an end with the arrival of fall. There are view points along the way where you can cheer the paddlers on, and like any big event,
volunteers are always welcome
. There is something to be said about challenging yourself, and doing so along the Muskoka River can help you understand why we call Muskoka home.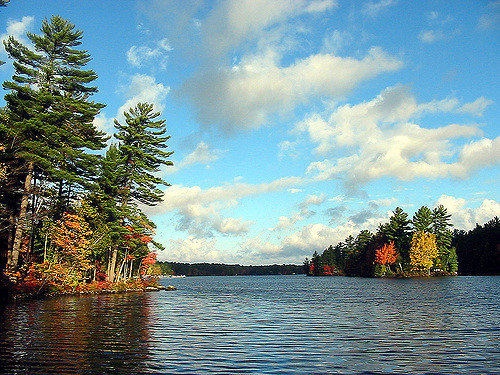 Want even more Muskoka River marathons? Check out the
Big East River X
and
24-Hours of Muskoka River,
organized by the same folks who put on
The Muskoka River X
; there is no end to the excitement of paddling the rivers of our region.
If you are ready to buy or sell a home, cottage or condo in the Huntsville or the Muskoka region, put the care and expertise of
The Rick Wearing & Sandra Parrott Team
to work for you.
We are your local real estate resource, ready to help you through the entire process.
Please call us at
705-788-3535
or email at
info@WearingParrottTeam.com
today!
This information is taken from sources deemed to be reliable. The Wearing Parrott Team does not guarantee accuracy; we recommend information be validated independently.